Central Coast Concreting
Solutions
Central Coast Concreting Solutions has established itself as the finest concrete construction company in Central Coast, NSW Australia. Our company has become a trusted name in the area by providing decades of quality work with professionalism, integrity and punctuality. Our team of concreters Central Coast have extensive expertise working on a variety of concrete construction projects, ranging from driveways, patios slabs to frameworks and slabs for sheds.
About Us - Central Coast Concreting SOlutions
Located in Central Coast, NSW Australia, Central Coast Concreting Solutions works to provide the local community with high-quality concrete construction services. Our talented team has decades of experience in the concrete construction business and is exceptional in providing a range of innovative and flexible solutions to our clients. Through decades of such quality service, we have built an outstanding reputation for our company with a large range of loyal clients in the local community. You can learn more about us here
Why Choose Our Concreters Central Coast?
Trained & Experienced Workforce
Our team consists of the most skilled and experienced individuals among all concreters in Central Coast NSW. You can count on them to deliver high-quality results on schedule with professionalism and expertise. This hardworking team works tirelessly to meet your every need and deliver the excellent services you deserve.
High-Quality and Long-Lasting Structures
At Central Coast Concreting Solutions, we only use the best materials and equipment to make sure your concrete structures will last as long as possible. Our experienced team is also trained to adhere to the latest quality standards and to use practices that ensure high-quality results.
Thanks to our large and diverse workforce, we can guarantee that you will never have to worry about unavailability or slow work due to a lack of manpower. Our team will ensure that your project gets the optimum number of workers to achieve timely and quality results.
Our trained and experienced workers have precise and sleek workmanship, giving a neat finish to your projects. They will carry out the project with orderly conduct, making sure to not rough up the surroundings, all the while ensuring that you do not have to deal with waste materials or construction debris.
Central Coast Concreting Solutions places great emphasis on punctuality. We intricately calculate our deadlines to ensure the earliest possible completion of projects while considering all possible scenarios. We guarantee that our workers will demonstrate professionalism by strictly adhering to their assigned working hours and will not slack off during work.
Our workers are trained to adhere to the latest safety standards. Safety is vital to protecting the workers, protecting the clients and the public, and keeping the job running on time. Our workers are required to follow strict safety protocols to protect themselves and our clients from risks to their health.
Your Friendly Neighborhood Concreters Central Coast
Central Coast Concreting Solutions started as a small business in Central Coast and, by providing decades of quality work, established itself as the best concrete construction company in the area. By choosing us, you will be supporting a local business and will be contributing to helping your local community! Learn more about the Central Coast here.
Most Trusted Concrete Contractors In Central Coast
Central Coast Concreting Solutions prides itself on being the most trusted concrete contractor in central Coast, NSW Australia. We have a long list of loyal clients who keep coming back to us for being a one-stop shop that provides exceptional service. Choosing us will save you a lot of hassle as we are capable of handling the complete process, from site preparations and excavations to steel fixing and concrete pouring. Once we take on the project, you will have nothing to do but sit back and relax.
Arrange A Free On-site Estimation
After reading about our exceptional service, you must be interested in contracting us, but the uncertain cost may leave you with some reservations. Fret no more, because we'll gladly provide you with a no-obligation, accurate cost assessment of your project to clear up any reservations you may have before working with us. To provide you with an accurate quote, our team will examine the specifics of your project and make budget-friendly recommendations based on our assessment. You will surely find our cost to be fair and economical.
Main Services Central Coast Concreting SOlutions Provides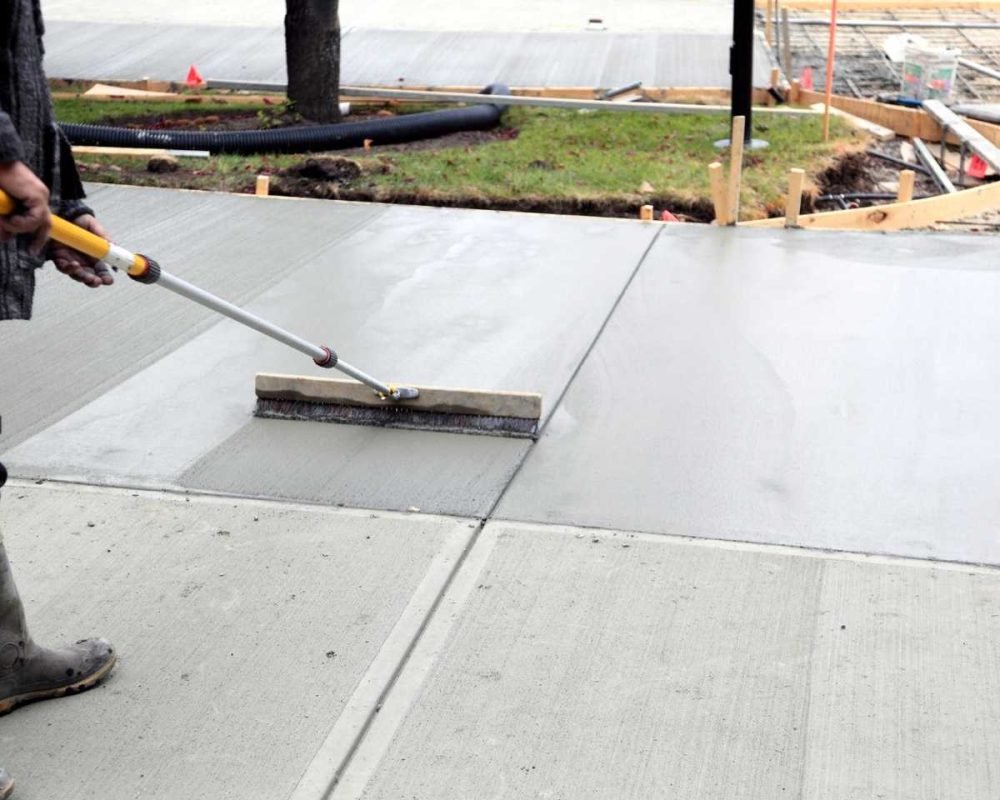 In general, driveways are used as a passage for vehicles to your home, but what most people fail to see is that since they are at the front of your door, they create the first impression of your house. Poorly constructed concrete driveways are prone to cracks and ruin that all-important first impression. You will not need to worry about such problems with us. We use the best available concrete in the market, which ensures high endurance, and the craftsmanship of our experienced workers will leave you with an elegant driveway that is sure to impress any onlooker.
Shed, Garage & Patio Slabs
Slabs serve as the foundation for your structure, and foundations are the most important part of any construction. Central Coast Concreting Solutions will make sure that your slabs are durable and sturdy. By opting for concrete slabs, you will find that they require less maintenance and are easily customizable. Moreover, adding a shed, garage, or patio will not only add to the beauty of your property but also its value. Our team will ensure that your slabs are made to the highest standards and that their installation doesn't adversely affect the rest of your property.
Has your concrete gotten old with stains and rough texture? Has it lost its beauty? We have the solution for you! Central Coast Concreting Solutions offers concrete resurfacing. We apply a concrete coating over the old surface, offering a variety of texture, colour and pattern options. This will make your old concrete look as good as new and will restore its original beauty. Concrete resurfacing can be done on any concrete surface, from driveways to even indoor floors.
Exposed aggregate concrete is gaining popularity around the world as decorative concrete. It is obtained by placing concrete and then removing the outer 'layer' of cement paste to reveal a decorative coarse surface. This provides an aesthetic finish to the concrete but is also sometimes done to provide a better grip on a surface. This is a highly intricate job in which even the slightest error can ruin the design or structural integrity of the concrete. Fortunately, with our highly experienced workers, you will not have to worry about such problems. They will help you achieve the aesthetic that you desire!
Industrial & Commercial Work
Central Coast Concreting Solutions is not just limited to houses and apartments. Our team is just as experienced and skilled in industrial and commercial concrete work as it is in house concrete work. Building roads, architectural structures or repairs, if it's related to concrete, our team can handle it!
Other Services We Provide
Central Coast Concreting Solutions prides itself on being a one-stop shop for all things concrete. Decades of providing services have allowed us to grow and made us capable of helping our community in a multitude of ways. Our trained and experienced team are well versed in a wide variety of concrete work and can help you with the following:
From The Best Concreters in Central Coast NSW
Central Coast Concreting Solutions employs only the best local concreting contractors to provide the services we offer. However, the thing we value most at this company is you, our customer. Every service we provide and every policy we have is to cater to your every need.
To get a free quote or to clear up any confusion, please contact us at (02) 4307 5848. Our representatives will be happy to provide you with the information you want.